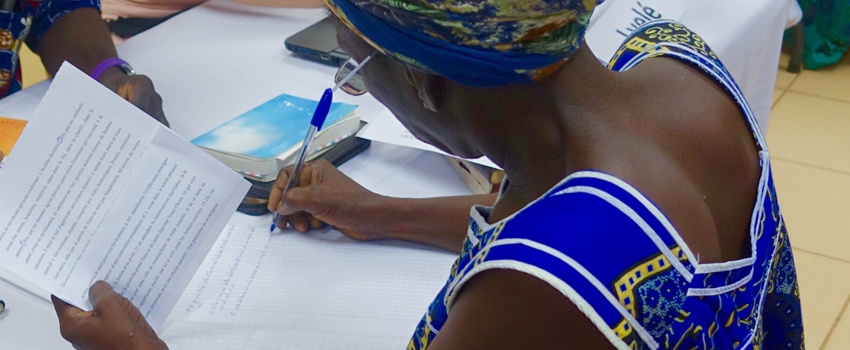 Then he took the Book of the Covenant and read it to the people. They responded,
"We will do everything the Lord has said; we will obey."
Exodus 24:7 (NIV)
The people read it (the letter from the apostles and elders, with the whole church—v.23)
and were glad for its encouraging message.
Acts 15:31 (NIV)
Until I come, devote yourself to the public reading of Scripture, to preaching, and to teaching.
1 Timothy 4:13 (NIV)
Just the other day I read an interesting survey that stated: "Only 26 percent of Americans said they read their Bible on a regular basis (four or more times a week)." At the same time the average American household has four or more Bibles!
In light of those statistics, it breaks my heart to think of the millions of people around the world with no opportunity to read even one verse of the Bible. Why? Because there are no Bibles in their language.
Read the rest!
Subscribe to Email Updates!