October
25,
2023
"Please give us God's Word!"

Wycliffe Associates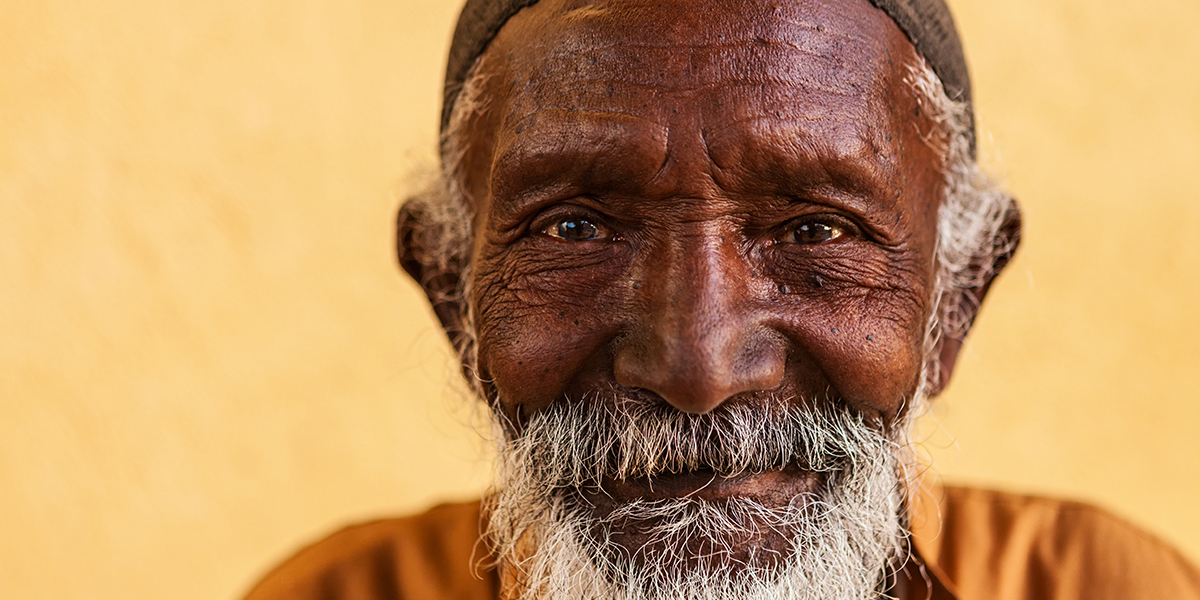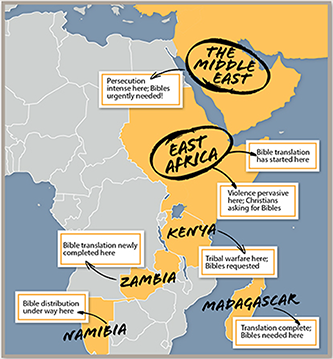 Twelve language groups in Africa, the Middle East, Asia, and the Pacific are nearing completion of their Bible translation projects. These believers have waited—some for generations—to have Scripture in a language they can understand. They have endured astonishing hardship—poverty, persecution, famine, drought, and more.
Thanks to many caring supporters who helped Wycliffe Associates provide the tools and training, these language groups are approaching the finish line! But an obstacle stands in the way of seeing God's Word in their own language for the very first time—they have no way to print their newly translated Scriptures to distribute to their people.
The Christians in These Countries Suffer for Their Faith
Severe poverty. Many national Bible translators live in remote, impoverished areas where every day is a struggle to survive. Even if Bibles were available, they would be utterly unaffordable. Bible translation teams are thrilled to see their projects near completion, but they worry and wonder how they can possibly get their work printed.
Severe persecution. In areas controlled by Muslim extremism, conversion to Christianity often means rejection from friends, family, and their jobs. Christians have been arrested, their homes burned. Some have been abused, even killed. Yet our Bible translation partners are willing to risk all in the hope of finally having Scriptures in the language of their heart.
Enslaved by superstitions. Some believers live in areas where animism, black magic, and fear of "local gods" have held people in bondage for centuries. This makes it difficult for people who come to Christ to distinguish the truth from the superstitions that pervade their culture. Without God's Word in their own heart language, the life-giving truth may elude believers!
Having printed Bibles in the language a people group knows and fully understands is the antidote for lingering superstitions and cultural misunderstandings. Time and again, we have seen how equipping believers with God's Word allows them to share the truth with their children, neighbors, entire villages, bringing transformation to whole regions as Scripture is embraced and the old, dark ways are understood to be false.
Huge Hunger: Believers Are STILL Waiting for Bibles
We had the chance to attend a New Testament celebration in Africa recently. We met a woman who heard Scriptures were finally available in her language, so she left her village, walking resolutely, hour after hour…for 16 long miles!
The woman received her very own copy of God's Word, and her face shone with amazement and joy. "I didn't have anything to eat or drink along the way," she said. "But now that I have the Bible in my hands, I feel satisfied. I'm full." Despite having another 16-mile walk ahead of her, she was overjoyed.
The team met another man who lives in an isolated area, where poverty is deep. He told them his favorite Scripture passage is John 14:2, where Jesus says, "My Father's house has many rooms… I am going there to prepare a place for you."
This man has few possessions, and only enough food to get by. But by faith, he is looking ahead to the promise of a rich eternity with our God who provides.
This is the power of God's Word when it's translated into the language of someone's heart!
Break Down the Barriers—Give Them God's Word!
Your gift will help raise the $30,000 needed to deliver the first-ever printed Scriptures in places where our brothers and sisters have translated God's Word into the heart language of their people.
Please pray and give as you are able to help raise the $30,000 needed to print newly translated Scripture for 12 language groups in Africa, the Middle East, Asia, and the Pacific, answering the prayers of believers who have waited years for the chance to see, read, and share God's Word!