September
22,
2023
Persecuted Christians Ask for God's Word for Their People!

Wycliffe Associates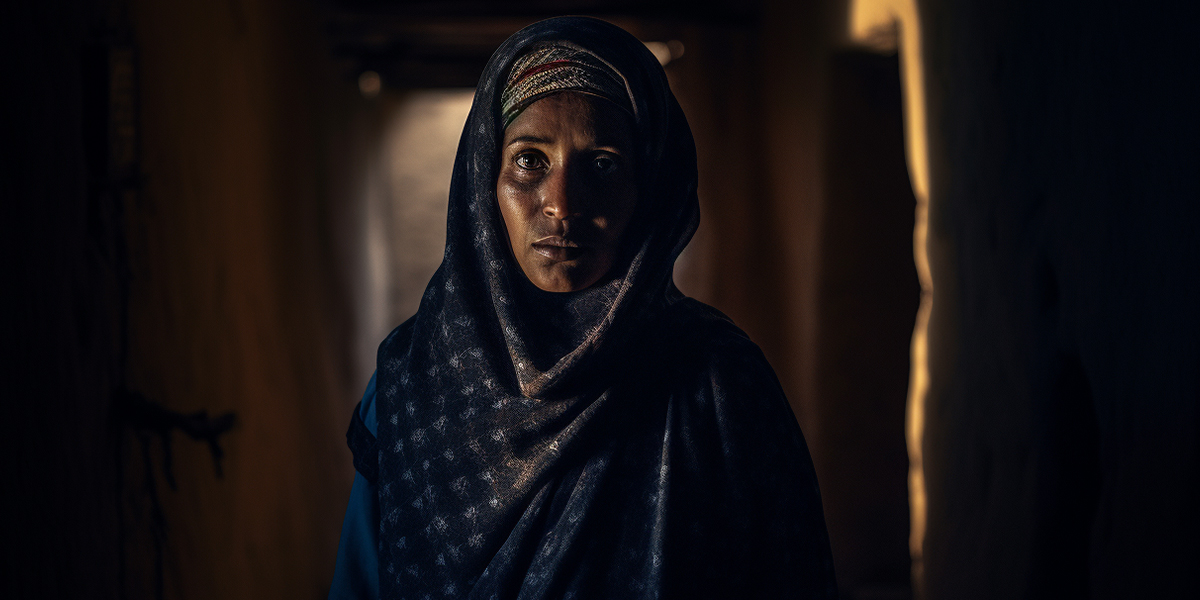 In some regions around the Red Sea, the Middle East, and Muslim Africa, if you are discovered to be a Christian, you can expect extreme persecution.
You'll be shunned from your village, possibly beaten or stoned. Your cattle may be stolen. Your house may be burned to the ground. You may even be forced to run for your life, hunted mercilessly because you have rejected the law of the land—Islam—and dare to follow Christ.
This is the reality for Christians in the Red Sea region—many of whom cling to their faith at great risk yet have never even seen a Bible in their own language.
THE RED SEA INITIATIVE—ANSWERING THE CRY FOR SCRIPTURE
Despite the persecution, there are Christians in this region who are actively at work translating the Bible into their language for the first time in history.

These national Bible translators are working in absolute secrecy, under the radar, because if their family and friends discovered what they were doing, they would be completely disowned—or targeted for vicious persecution.

They face other significant challenges, too. In certain regions around the Red Sea, authorities have officially outlawed evangelical Christianity. Anyone suspected of spreading the Gospel can be imprisoned—under some of the world's most brutal prison conditions.

In some areas, radical Islamists will execute any Bible translators they expose, along with their family members.

Yet even under all this pressure, Christians in the Red Sea region are adamant—insistent—eagerly asking for the tools, technology, and training to advance Bible translation.
BIBLE TRANSLATION IS UNDERWAY IN REFUGEE CAMPS
Many of our brothers and sisters in Christ who've escaped persecution have made their way to vast refugee camps, where they arrive haggard, weak, penniless . . . and must subsist in extremely harsh conditions.

These believers have survived savagery beyond our imagination . . . yet, they answer God's call to translate Scripture into their language so it can be used to advance the Gospel throughout the entire Red Sea region, bringing transformation to every heart as the truth takes root.

One believer we call Gebre (name changed for his safety) was only 14 when fierce violence broke out in his area. He fled across the nearest border, but soldiers seized him and forced him into their army. They made him take up arms in the very conflict he had tried to flee! For a decade, he was a prisoner. But finally, he found a way to escape—to a refugee camp. There, a stranger gave him a Bible in his own heart language. It wasn't long before Gebre gave his life to Christ!
HOW YOU CAN HELP PERSECUTED BELIEVERS AND BIBLE TRANSLATORS
Your prayers, united with the prayers of other Christians, are needed to protect and comfort believers who are enduring persecution in every form imaginable:

Pray for language groups who are at work now translating God's Word into their language for the first time in history. Many of these groups must work strictly under the radar because discovery could mean imprisonment for themselves and loved ones. May God protect these brave souls as they labor verse by verse to see the Bible in print—to read, study, and share, advancing the Gospel as only God's Word can!
On the Sudan/Ethiopia border: Sudan is about 91% Muslim. Translators from this area share that their houses were stoned and burned, their cattle stolen, and their young men ambushed in the villages by a mob, beaten and abused.


In one region of northeast Africa: The language groups here who are at work on Bible translation face extreme persecution. Muslims here will go so far as to kill these translators—and their family members—if discovered. Evangelical Christianity is also outlawed by the government, so believers can be imprisoned for the crime of spreading the Gospel.


Translators driven from their homes and homeland in a region of the Arabian Peninsula: Translators from this area are refugees living in Ethiopia. They are living in relative safety now but remain isolated from family and friends as they work on translating Scriptures.
Pray for Christians who have no Bible, no Scripture, in a language they can understand. These believers are praying for the chance to be trained, for the technology to be provided that will allow them to bring Scripture to life. They know the risks, but they are suffering for their faith already and want God's Word in their own language!
SUPPORT THE "RED SEA INITIATIVE"
There are survivors from four language groups who are believers and have suffered greatly for their faith. Tragically, these Christians have never seen a Bible in their own heart language! They cling to bits of Scripture passed on from other believers but have no way to be comforted by God's promises or instructed by His commands in their own language.

These believers live in dangerous parts of the Middle East and Africa. Yet even in the face of extreme persecution, they are asking us to provide the tools and training that will enable them to translate the Scriptures safely and securely, under the radar, because they know the Truth of God's Word is the only force great enough to transform their broken world.

Prayerfully give to help launch the "Red Sea Initiative," a movement to equip our besieged fellow believers in translating the Bible into their own heart languages. Because of you, they'll share the life-changing power of God's Word with their people all over that region . . . breaking Satan's stranglehold, after years of spiritual darkness, hatred and fear, violence and death.

To launch Bible translation in one language will take $19,500. To launch all four languages will take $78,000.

We know God's Word can transform lives when people read the Scriptures in the language of their hearts. Please help make this happen for the people of the Middle East & Muslim Africa by praying and giving generously today. Thank you!