March
30,
2021
When One Door Closes, God Opens a . . . Storage Bin?

Wycliffe Associates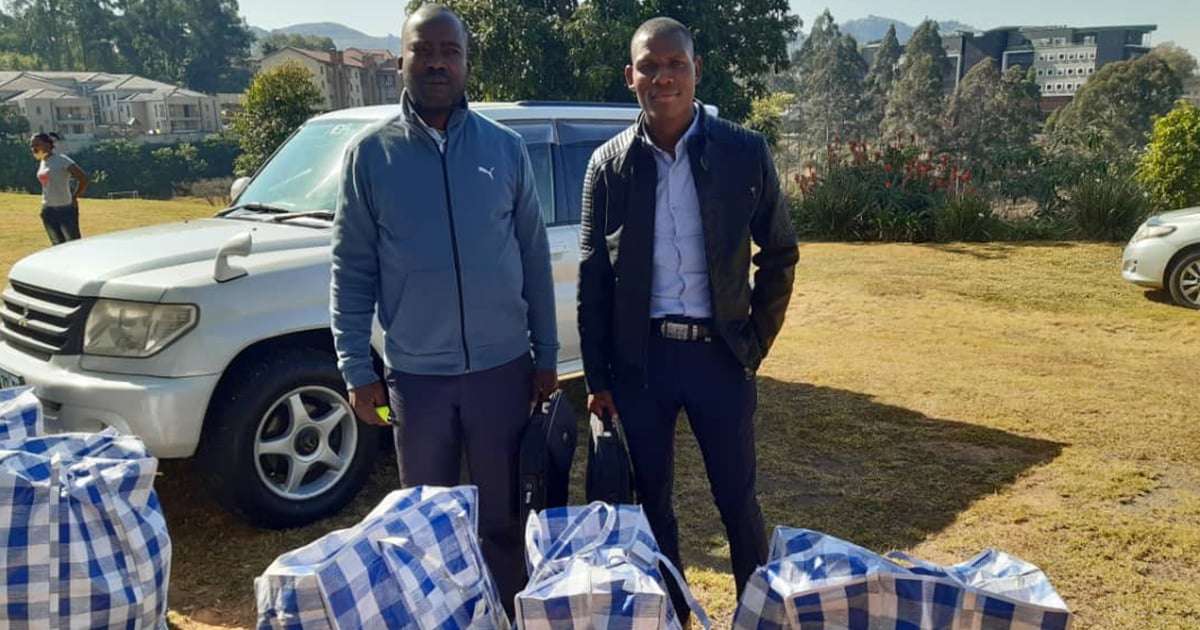 The storage bin contents were just what Bible translators needed to keep their momentum going.
Last year during the pandemic, a Bible translation event for the Siswati language group of Eswatini (formerly Swaziland) was cut short due to COVID-19 restrictions. The diligent group of national translators had already completed 42 percent of their New Testament and they were eager to keep the momentum going. So, many of them continued translating God's Word from their homes without the laptops they normally use at a translation event.
As the virus continued to limit meetings and travel, the Wycliffe Associates team in Eswatini had an epiphany. There was no point in the laptops collecting dust during the COVID shutdowns.
So, they opened the storage bin and delivered the laptops to each of the translators, along with blue-and-white-checked bags filled with food, which the Lord provided through partners like you. The translators then used the laptops to work on their translation from home.
We recently received word that not only have the translators completed their New Testament translation, but they're now translating their Old Testament as well.
Praise God!
Also in recent news: