March
21,
2022
I Have Seen Their Hunger for God's Word

Wycliffe Associates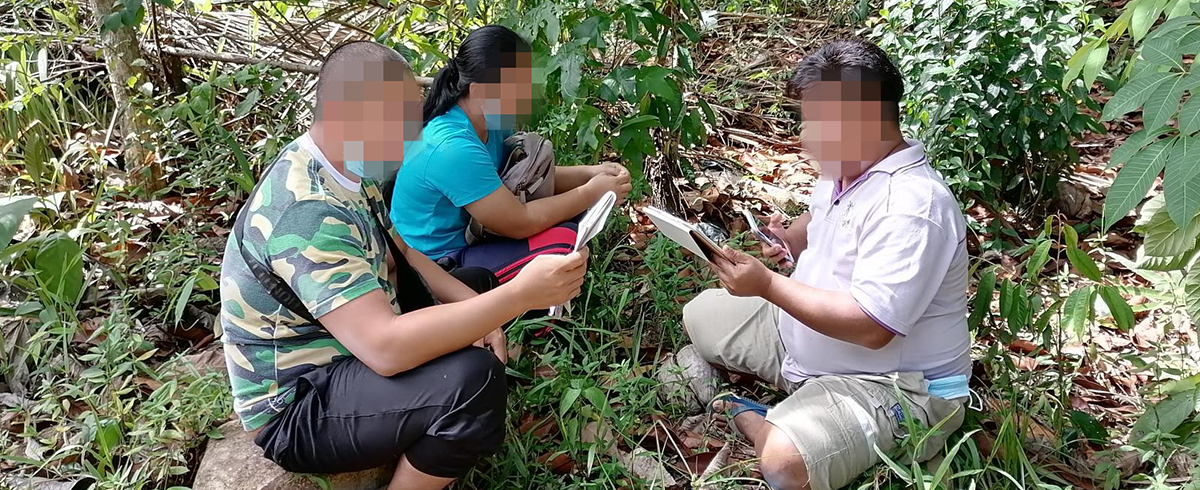 When God opens a door to reach the lost with His Word, I am filled with hope and a passion to stop at nothing to make the most of the opportunity.
After all, doors will close. Opportunities can be lost.
This is why my heart is overflowing for an opportunity before us now to reach multiple language groups in the Pacific with the technology that allows them to launch a Bible translation project of their own . . . a translation that may answer decades of prayers from a single village.
This area is often in the news because of violence against Christians. It hurts to read about churches being bombed and believers being driven from their homes, but there's so much more that never makes the news.
There's a pervasive undercurrent to stop the advance of the gospel. It can be subtle forms of oppression, or overt—like not providing internet access to Christian communities.
So, when God opened the door to provide Bible Translation Acceleration Kits (BTAKs) to churches who want desperately to have Scripture in their own language—people who are willing to risk the wrath of hostile authorities just for the chance—I was once again filled with hope and a passion to stop at nothing to see these believers outfitted with the tools they need.
What happens when caring friends and donors say YES to local churches and those who are ready to launch a translation project?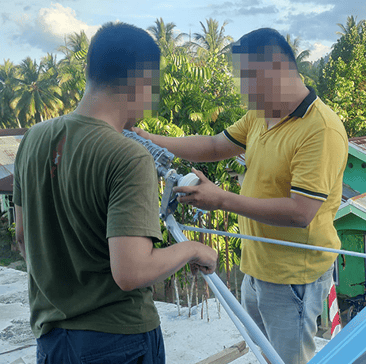 It's a celebration when I get to tell a church leader in the Pacific that God has provided the funding for them to receive a BTAK.
The news travels fast to other believers who all want to get involved to create Scripture where there has never been before. It's so electric that even Muslims get involved sometimes to help translate the Bible . . . which plants the seeds of faith and often brings them to a saving knowledge of Christ.
There's training, of course, to help translators understand the technology behind the BTAK's specialized equipment that allows the team to connect via satellite through a communications terminal. They also learn to use the internet router and modem, portable solar-powered generator, and more so they can—
Access a complete digital library of Bible translation resources
Collaborate online with others to work more accurately, efficiently, and rapidly
Check each other's work to ensure quality of translation
Upload and store translation work to avoid confiscation by hostile authorities or destruction of handwritten documents
Connect with fellow Christians for encouragement, prayer, and worship
It's so exciting to see Bible translators embrace the BTAK and move past all the obstacles that once stalled their efforts—sometimes for years! It's a great relief, too, that our system allows people in highly persecuted areas to work safely and store their work where it cannot be confiscated by authorities. With the BTAK, translators can understand and believe that finally, nothing will stop them from creating a Bible of their very own, in the language of their people.
Even one language group without a Bible is too many.
When I think of some groups who are able to launch their translation efforts while others still wait, I am reminded of the parable Jesus shared about the lost sheep from Luke 15:4-7 NIV—
"Suppose one of you has a hundred sheep and loses one of them. Doesn't he leave the ninety-nine in the open country and go after the lost sheep until he finds it? And when he finds it, he joyfully puts it on his shoulders and goes home. Then he calls his friends and neighbors together and says, 'Rejoice with me; I have found my lost sheep.'
Side note—I am so blessed that I was able to look the lost sheep parable up on my phone and reproduce it here accurately to share with you as you read this blog. I could have also consulted the many Bibles I have here in my office, the dozens in our conference room, the many my family has at home. But it's not that way for our Christian friends in the Pacific. Many don't have electricity, internet, a cell phone, nor do they have Scripture that's been translated into a language they understand. When they recall this parable, it is from memory! They are recalling what they heard from a grandmother or aunt or villager who met a missionary or attended a church long ago . . .
This is why even one language group without a Bible they can understand is too many.
"I tell you that in the same way there will be more rejoicing in heaven over one sinner who repents than over ninety-nine righteous persons who do not need to repent."
On behalf of unreached millions—generations of Muslims who have yet to meet their Savior, isolated believers who cling to their faith but don't even have a Bible in a language they can read and understand—please pray with me . . .
Ask God to bless our efforts to put BTAKs into as many churches as we possibly can so impassioned translators can begin their work translating Scripture that does not yet exist in a language they understand.
Ask God to use those translated Scriptures to reach into every heart with the truth they may never learn any other way—
God loves you
Jesus died for you
There is hope for this life and a place for you in eternity
Prayerfully consider a gift to help provide BTAKs to language groups who are still waiting to translate the Bible into the language of their hearts.
Many groups are requesting BTAKs, and only the lack of funding is stopping us from saying YES. Our goal is to equip as many churches as possible before Easter. One BTAK costs $2,500.
You can help believers launch and complete Bible translation that will advance the gospel in spiritually dark places. Your impact will be huge and eternal, transforming lives and communities as they finally experience God's Word in their heart language—and God uses BTAKs to make it happen!
Thank you for giving generously now so more language groups can start their translation work.