September
02,
2019
"The New Testament is what I've been waiting and praying for."

Wycliffe Associates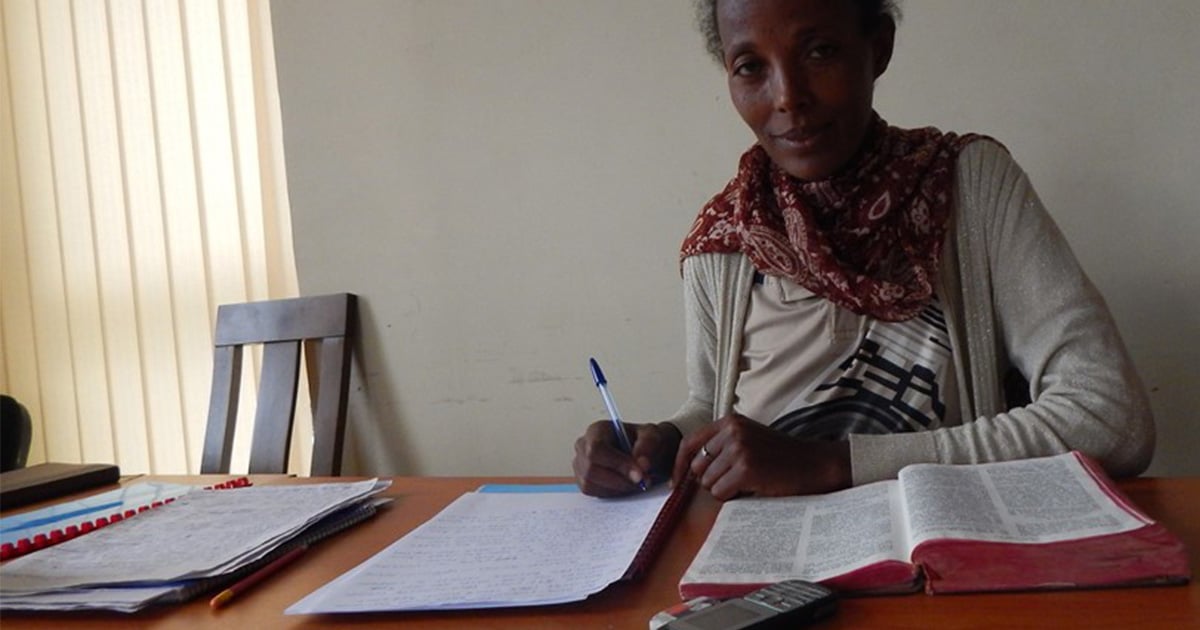 When you support Wycliffe Associates, you partner with translators like Mamitu, from Ethiopia, who says she won't stop until her people have God's Word in their own language. Mamitu recently shared about the moment she met Jesus—and about her passion for Bible translation:
"Life was so hard to me and my family. I got married and gave birth to four children. However, after eight years, my husband passed away. His family immediately asked me to marry my brother-in-law, according to the culture of the community. But I refused to do so. As a consequence, his family took all the assets.
I struggled to feed my children, so I started to make tela (Ethiopian traditional alcohol) and sell it. But one day I heard there would be a Protestant conference in the stadium.
So, after preparing tela to sell for the night, I went to the stadium and stood outside the gate to hear what was being said.
The preacher said: "I want to pray for those who are sick, so please put your hands where you feel pain, and I will pray." Though I did not believe in what he was saying, I put my good hand reluctantly on my other hand, which was always swollen from smashing wheat to make flour.
After the minister finished praying, I looked at my hand, and the swollen part was healed. I couldn't believe my eyes, since that swelling had lived with me for several years. Starting from that day, I accepted Jesus as my Savior.
These days, my first child is a first-year university student. And I have, without any hesitation, accepted the call of the church to be a translator. The New Testament is what I've been waiting and praying for, and so I will continue to work with Wycliffe Associates until my people get the Bible in their own language."
"But those who hope in the Lord will renew their strength. They will soar on wings like eagles; they will run and not grow weary, they will walk and not be faint."
Isaiah 40:31 (NIV)
And in recent news: