October
19,
2022
Thank You for Praying for Bible Translation

Prayer Watch Coordinator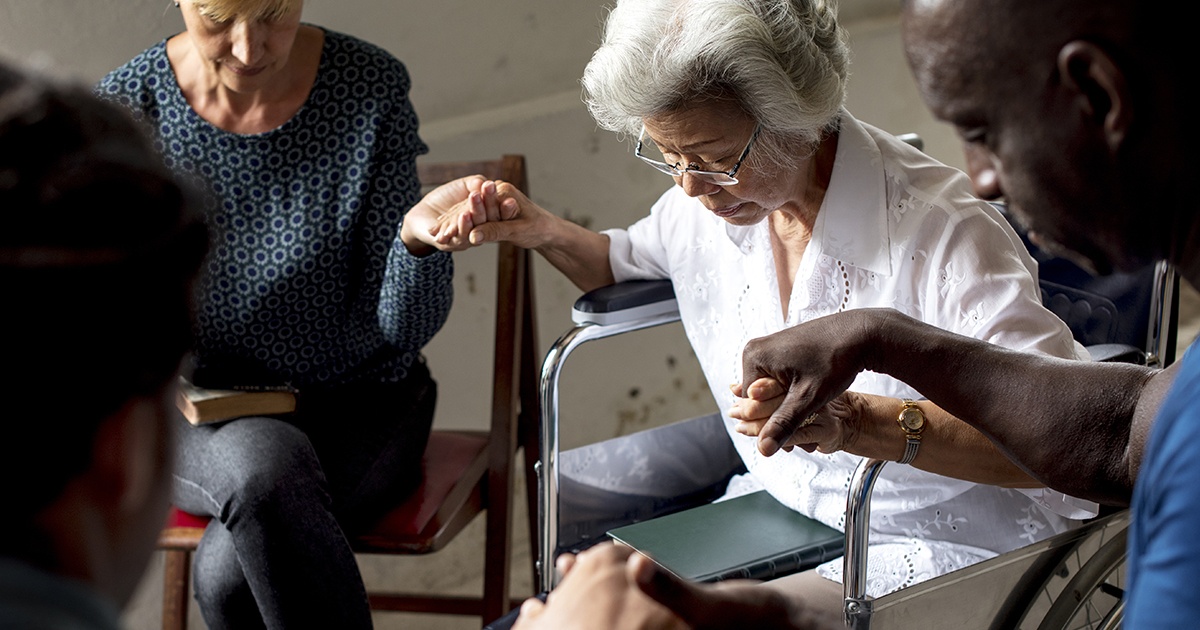 Greetings, dear friends in Jesus! I often think of you and pray for you. You are such a blessing to all of us and to the ministry of Bible translation around the world!
The Lord has given me a wonderful Scripture this week and I want to share it with you. I thought I'd highlight the most wonderful phrases, but almost all the verses ended up highlighted. So, let's read and meditate on these wonderful words from our Lord God, written for us.
All of you, clothe yourselves with humility toward one another, because,
"God opposes the proud
but shows favor to the humble."
Humble yourselves, therefore, under God's mighty hand,
that He may lift you up in due time.
Cast all your anxiety on Him because He cares for you.
Be alert and of sober mind.
Your enemy the devil prowls around like a roaring lion
looking for someone to devour. Resist him, standing firm in the faith,
because you know that the family of believers throughout the world
is undergoing the same kind of sufferings.
And the God of all grace, who called you to his eternal glory in Christ,
after you have suffered a little while,
will himself restore you and make you strong, firm, and steadfast.
To him be the power for ever and ever. Amen.
1 Peter 5:5-11(NIV)
It's been quite recent that I realized, national Bible translators are really suffering. National Bible translators are being persecuted across the globe. The enemy wants to devour the church, the followers of Jesus, our brothers and sisters in the Lord, and Bible translation teams.
Yes, we "know that the family of believers throughout the world is undergoing the same kind of sufferings" as we are suffering. But our God is gracious, and He will make us strong, firm, and steadfast! Only our God has the power to restore us and make us strong.
In light of this Scripture, God's Holy Word, let's pray together for the family of believers, national Bible translators throughout the world who are suffering.
Oh, Lord God, we come to You with humble hearts, often in pain and often suffering, yet knowing You care for us, and You tell us to give You all our anxiety.

Lord Jesus, please lift us up by Your great power to have a strong and steadfast faith, so we can minister to and pray for national Bible translators throughout the world.


We ask dear Lord that You build a hedge of protection around Bible translation teams, wherever they are in the world. Lord, we ask You to give them strength and encouragement to keep on working together so their people will soon learn of You and Your love for them, in their own language.


Lord, there is an enemy, a strong enemy, who wants to defeat us—even devour us for we are believers in Jesus, confident that His death on the cross and resurrection from death will save us from our sin and give us life eternal.


Holy God, Your Word tells us You love everyone and do not want any to perish. We pray, dear God, that everyone in the world will very soon hear the Gospel message in their own language, because Your Precious Word is translated into every language in the whole world.


We pray Lord Jesus that we will sacrificially give of what we have, whether we are donors, staff, prayer partners, volunteers, or Bible translators. May we give our all, so that You dear Lord will work wondrous miracles around the world doing that which we cannot do to bring Scripture to every language group.


Oh God, there are so many people in the world, who live in jungles, on mountains, in deserts, and in the plains, who are extremely difficult to reach. Yet, we have people that You have given the vision to go to the people groups who are so hard to reach.


Lord Jesus, thank you, for every person in Wycliffe Associates. You have brought together mighty warriors for You and Your Word. May we be a blessing to You, Lord, and to each other as we serve You in this ministry. Thank you, Lord Jesus, for each one giving their all to reach people in the most difficult places because You want all the people of the world to know You and worship You.


Thank you, God, for every prayer partner, that they will be encouraged, even as many are suffering—we know You care for us and will lift us up at the right time. In Jesus's precious name. Amen
I'm praying with you and for you, dear prayer partner. You are precious to me and to all of Wycliffe Associates because they know you are praying, and our God answers your prayers. Thank you for your ministry of prayer.