September
17,
2020
Prayer Watch: What about those without Christ?

Prayer Coordinator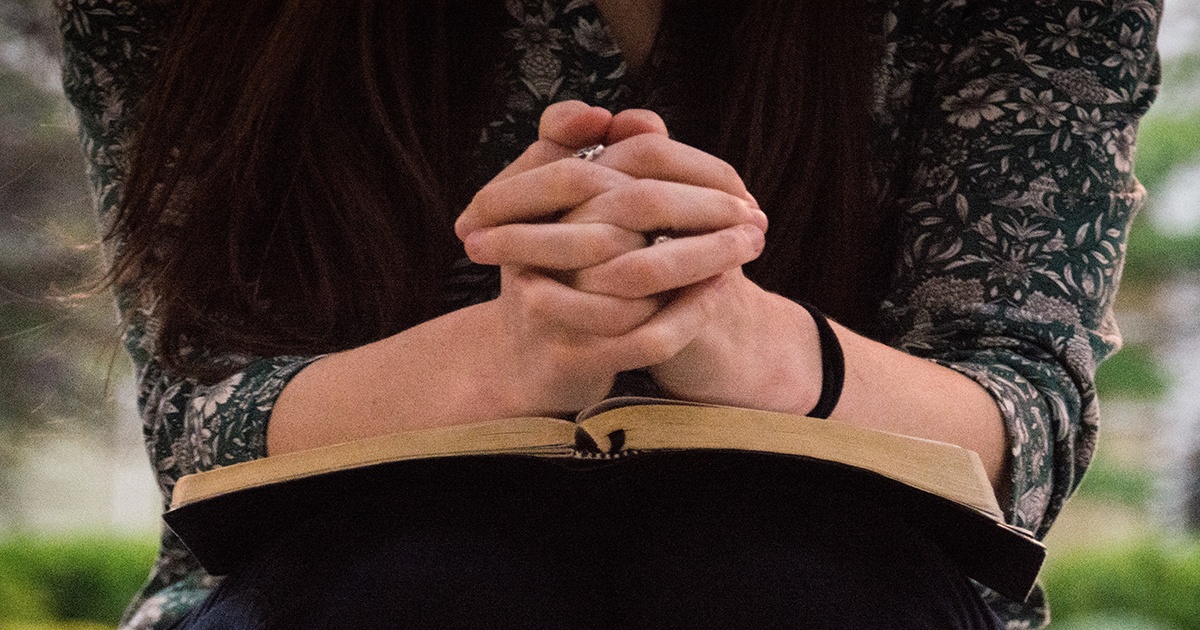 I write to you with tears and heartache today. My precious mother-in-law passed away from this world to her heavenly home. She was a true mother to me and to everyone who came into her life. She showed her love for Jesus in her love for each one in her family.
In thinking about death and sadness I think about the millions of people without Jesus in their lives I remember this verse:
Brothers and sisters, we do not want you to be uninformed about those who sleep in death, so that you do not grieve like the rest of mankind, who have no hope. 1 Thessalonians 4:13 (NIV)
Paul is right, we don't grieve as those who have no hope. Our family is gathering together, as best we can in this season of COVID-19, and we are enjoying family time, sharing our favorite memories, and honoring her with words of love and faith.
Here is one verse that is helping to ease our pain of separation:
Therefore, if you have any encouragement from being united with Christ, if any tenderness and compassion, then make my joy complete by being like-minded, having the same love, being one in spirit and of one mind. Philippians 2:1-2 (NIV)
So, my dear prayer partners, what about those without Christ? What about the people in Nigeria, Africa who are being killed and kidnapped by Boko Haram terrorists? They are facing horrific persecution—today. Tomorrow, too!
Do we think about and pray for the Fulani herdsmen—Jihadists even more vicious than Boko Haram—who are killing Christians and everyone in their way?
Oh, friends, do we pray for the believers and Bible translators who are facing this kind of death? Oh, the pain they must feel. Oh, the horror of seeing your friends and loved ones being slaughtered in front of you.
Bible translators who are working so hard to get the sweet words of Scripture into their language so their people can know Jesus Christ and His comfort. Oh, that God's Word would be available to all the people of the world. As Bruce shares in this video from Israel, these national Bible translators offer the best insight into the nuances of their own languages. And they care the most about bringing God's Word to their people!
In Nigeria there are 500 language groups without a single word of Scripture. There are 30 language groups with Christians desperately wanting help to get God's Word translated into their languages.
I believe our prayers, for these believers, these translators, will be effective to bring Scripture to everyone. So, please pray with me:
Pray for those running for their lives—Bible translators and their families that are in the path of killers.
Pray for Bible translators who are simply trying to survive—those who have no food and no shelter due to the pandemic.
Pray for the salvation of those who are persecuting—killing!—and that they will accept God's forgiveness and serve Him.
Pray for Wycliffe Associates partners in countries around the world trying to deliver help to the Bible translators who so desperately need it.
Pray for Wycliffe Associates to raise the funds to be able to offer assistance—whether physical help by way of food or spiritual by way of Bible translation workshops.
Pray for MAST teams working with translators—in person or virtually.
Pray for the Bible translators who are so near completion of their New Testament, that God would keep them safe and able to finish the work.
Pray that God will pour blessings on those left behind and struggling to give hope that comes only from the Word of God.
I know many of you have faced the pain of separation when loved ones have passed away. Jesus Christ gives us encouragement, tenderness, and compassion. And, we are able to give such care to our friends and family.
My heart breaks, and I am praying with you for those without the love of Christ. We pray that, sooner rather than later, they will have the Word of God in their heart languages and will know for themselves the love Jesus Christ offers them.
I'm praying with you,
Prayer Coordinator
Wycliffe Associates