May
14,
2020
Prayer Watch: Print Translated Scripture!

Prayer Coordinator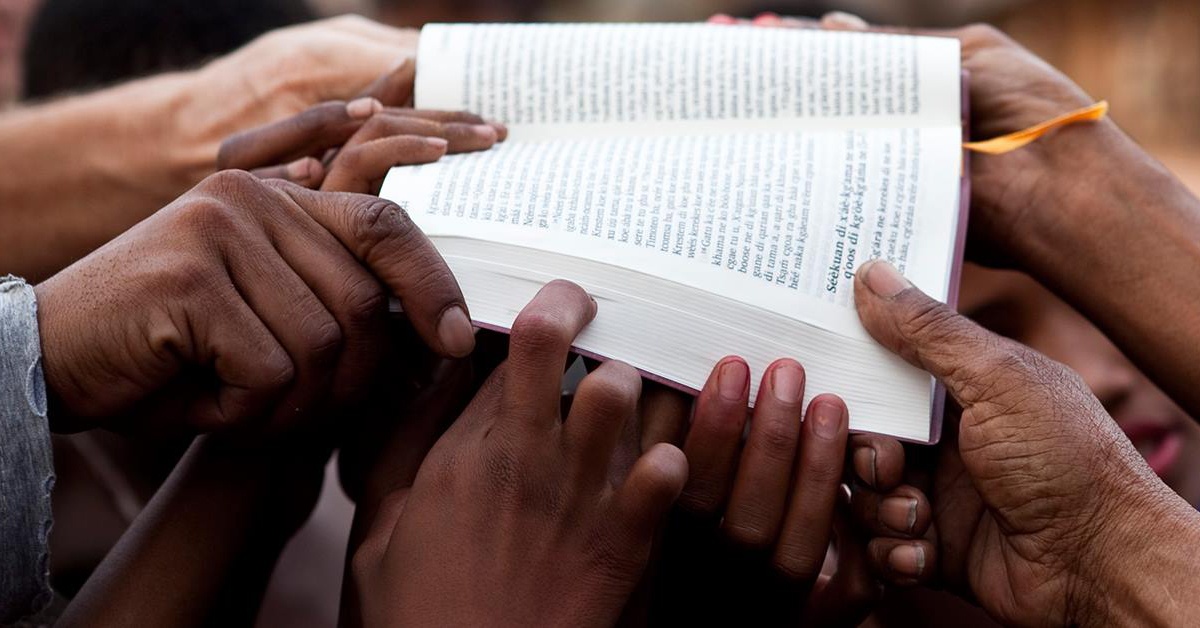 My prayer for you today is that you and your loved ones are finding time in your days for Bible study and prayer. I also pray you find rest for your soul. I just learned what "rest for your soul" means. It's to be still in the presence of Almighty God. Wow! During the weeks of this pandemic, the Lord has been teaching me to be still. It can be intimidating to be still in the presence of the Creator of heaven and earth.
"Ah, Sovereign Lord,
you have made the heavens and the earth
by your great power and outstretched arm.
Nothing is too hard for you." Jeremiah 32:17 (NIV)
Dear friend, this is the Sovereign Lord to whom we pray. Nothing is too hard for Him. He hears our prayers and He answers. We know that God loves the world—we know He wants the world to know Him.
So, let's pray that very soon everyone—the whole world—will have God's Word in their own language.
For God so loved the world that he gave his one and only Son,
that whoever believes in him shall not perish but have eternal life.
For God did not send his Son into the world to condemn the world,
but to save the world through him. John 3:16-17 (NIV)
Let's listen as, from an open market in Israel, our President/CEO Bruce Smith shares that the power of hearing the healing words of Jesus is why Bible translation is so critical.
"…Has no one condemned you?"
"No one, sir," she said.
"Then neither do I condemn you," Jesus declared.
"Go now and leave your life of sin." John 8:10-11 (NIV)
Imagine the hundreds of national Bible translators working at translating these verses. No wonder they get so excited and encouraged to keep going! Bible translators want their loved ones and their friends to hear and to read these wonderful words of life. I hear a song coming on . . . .
Pray with me today that the New Testament, and the entire Bible, will not only be translated—pray they will be printed. How else will the translated words of life be read? Be heard? Be sung? They must first be printed!
Pray, that our Father will stir the hearts of Christians, who have the means, to give. Pray they will give generously so translated Scripture will be printed in the heart languages of millions. Pray the churches and communities receiving the printed Word of God will read it, listen to it, and preach it 'til everyone has heard the good news.