September
19,
2022
Prayer Watch: Pray for Ukraine Bible Translators

Prayer Watch Coordinator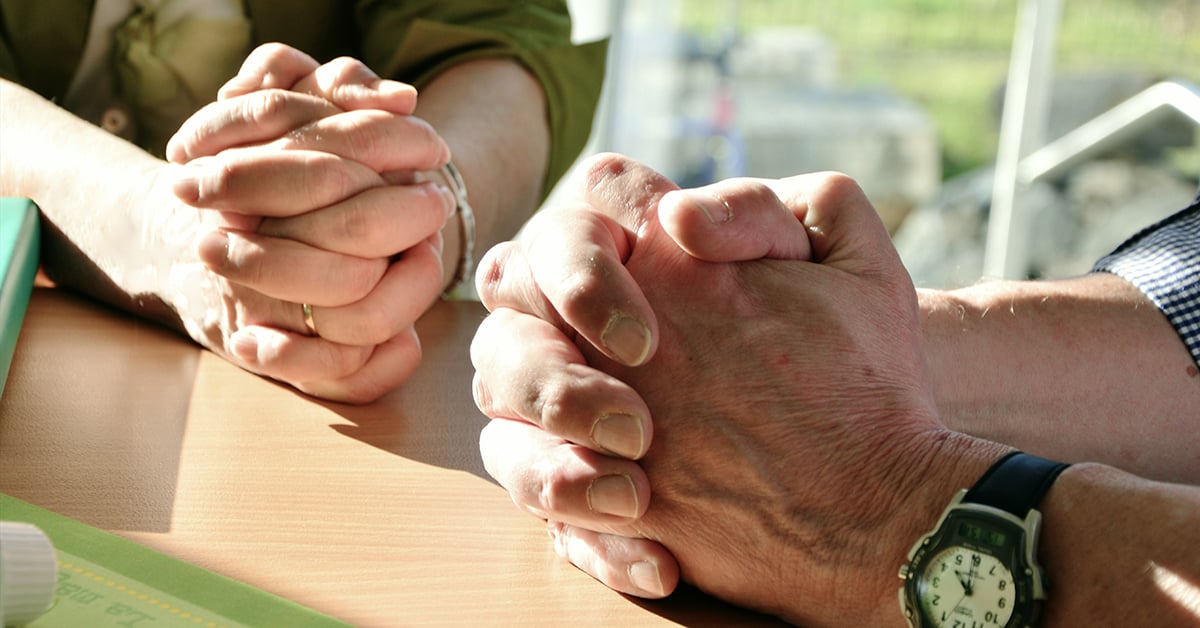 Today, my Bible study brought me to Matthew 22:36-39. I began thinking about loving our neighbors. Seems to me, that loving includes caring enough to help provide for ones needs.
Teacher, which is the greatest commandment in the Law? Jesus replied:
"Love the Lord your God with all your heart and with all your soul and with all your mind."
This is the first and greatest commandment. And the second is like it:
"Love your neighbor as yourself." (NIV)
We read earlier in Matthew where Jesus delivers the Sermon on the Mount recorded in Matthew 5:43-48:
You have heard that it was said, "Love your neighbor and hate your enemy."
But I tell you, love your enemies and
pray for those who persecute you,
that you may be children of your Father in heaven.
He causes his sun to rise on the evil and the good,
and sends rain on the righteous and the unrighteous.
If you love those who love you, what reward will you get?
Are not even the tax collectors doing that?
And if you greet only your own people,
what are you doing more than others?
Do not even pagans do that?
Be perfect, therefore, as your heavenly Father is perfect. (NIV)
Jesus wants us to love the same way His Father loves—so we can be children of the Father in heaven.
Our Father provides the sun to shine on both the evil and the good. The Father provides rain for both the righteous and the unrighteous.
Think about it. We human beings need sunshine and rain. We cannot even exist without light and water.
John says that God, the Father, loves the whole world—not by words but by deeds. He gave His one and only Son. God, the Father, tells us that to be His children, we must in faith believe in Jesus. God, our Father, loves the whole world and wants everyone in it to be saved. All He asks is that we believe in Jesus.
For God so loved the world that he gave his one and only Son,
that whoever believes in him shall not perish but have eternal life.
For God did not send his Son into the world to condemn the world,
but to save the world through him.
John 3:16-17 (NIV)
My dear prayer partner let's turn our minds now to the Bible translators, their families, and other believers in Ukraine. Amid all the atrocities of war and the great effort it takes to escape, these brothers and sisters find themselves with nothing—except their Bible translation work. Their homes have been bombed and there is nothing left of their life before war. Bible translators know that their people desperately need God's Word in their language, so they continue to give their all to translate Scripture into their language.
Let's take time now to pray for them.
Our dear heavenly Father, maker of heaven and earth and all that is in it. Thank you for showing us how to love—sacrificially. You, Father, love everyone in the world. You made the way for us to be your children because you love us so much. We know that you want to save all so everyone can have eternal life in your presence.
Dear Lord Jesus, we know you love the people of Ukraine. There are many believers, church pastors and congregations, national Bible translation teams all seeking your help in these troubling days. They need food, shelter, medical and personal hygiene supplies. We pray that you Lord Jesus, will show us the way to help meet the needs of these, our Ukrainian brothers and sisters.
Oh, Lord, God, show us today how we, fellow believers can pray, sacrificially. What can we give, sacrificially? Lord, who of us will go? May be sacrificially, to meet the needs of our Bible translation teams in Ukraine. Lord, help us love the Ukrainians. We know that they need Scripture in their heart language.
Thank you, Lord Jesus, for each one of our wonderful prayer partners. Thank you that they do give their time to pray, even sacrificially.
Thank you, Lord Jesus, that we can each have a part in the ministry of Bible translation, so the world that you love so much can finally be transformed by your sacrificial love, because the Scripture is finally in everyone's language. What an awesome thought!