February
25,
2022
Prayer Watch: Bible Translation in Enemy Countries

Prayer Coordinator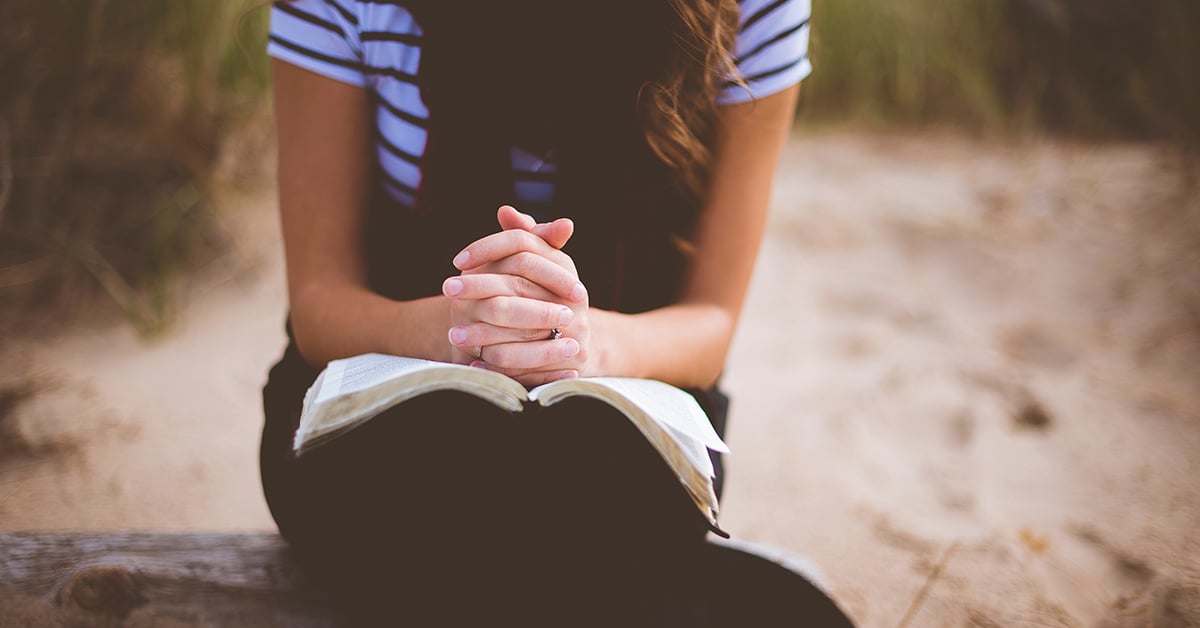 It is so good to greet you, again, my dear prayer partners. These first two months of the year have been great seasons of prayer for us all at Wycliffe Associates. I praise the Lord every day for the love He shows us. We praise Him for the beauty of the heavens and the earth, of winter and spring, and for the beauty of His Word. He tells us in His Word of His great love for those who fear Him and do what is right.
For as high as the heavens are above the earth, so great is His love for those who fear Him
Psalm 103:11 (NIV)
Isn't this a beautiful verse? But then the writer, David, continues:
as far as the east is from the west, so far has He removed our transgressions from us.
Psalm 103:12 (NIV)
These are words that every believer needs to hear—that's you, me, and every believer around the world in whatever land they live, whether oppressed, persecuted, literate or illiterate, every believer needs the confidence in their faith that these words bring.
As a father has compassion on his children, so the Lord has compassion on those who fear Him; for He knows how we are formed, He remembers that we are dust.
Psalm 103:14 (NIV)
No matter the status of our lives, rich or poor, loved or hated, cared for, or neglected, with whole bodies or diseased, our Lord God has compassion on everyone who fears Him and does what is right. Then, David ends his prayer with "Praise the Lord, my soul." I encourage you to read Psalm 103 and pray for the persecuted around the world who do not have these precious words of life.
Devote yourselves to prayer, being watchful and thankful.
Colossians 4:2 (NIV)=
So, lets take time now to pray for believers who are "under the radar," translating Scripture into their heart language.
Blessed are those who are persecuted because of righteousness,
for theirs is the kingdom of heaven.
Matthew 5:10 (NIV)
Lord, please bless the Bible translators, living in countries with governments determined to persecute, torture, and destroy the body of believers called the underground church and destroy all Bibles in their land.
"Blessed are you when people insult you, persecute you and falsely say
all kinds of evil against you because of me.
Matthew 5:11 (NIV)
Father, Bible translators completing their New Testament translations and having them printed to share with their church—O Lord we can hardly imagine the joy and excitement when they read your words of love and blessing.
But I tell you, love your enemies and pray for those who persecute you,
Matthew 5:44 (NIV)
Bless those who persecute you; bless and do not curse.
Romans 12:14 (NIV)
Dear Lord Jesus, when we hear of Bible translators and their fellow believers facing great persecution, we ask that you give them strength and courage, even as they read these words of Scripture about loving their enemies and blessing them. Oh God, draw your persecuted people near to You that they will be able to love and bless their persecutors—because You love them and desire that they too will believe in You.
Rejoice and be glad, because great is your reward in heaven, for in the same way, they persecuted the prophets who were before you.
Matthew 5:12 (NIV)
"I will build my church, and the gates of Hades will not overcome it."
Matthew 16:18 (NIV)
Jesus, you are greater than any evil government trying to destroy Your church. Please put Your hedge of protection around Bible translators and the believers in Your "underground church" and bless them as You promise.
Lord Jesus, please lead each one of us to pray continually that Your precious Word will very soon be available in every heart language of the world. Lord, we are a people living in the land of plenty. I pray that many will give sacrificially to Your work in the world, that all may be transformed by reading Scripture in the heart language.
My dear prayer partners, there is still so much to be done for everyone to have the Bible in their heart language. Pray with me that the funds will come to Wycliffe Associates, so we are able to do our part to bring Scripture to every heart language on the earth.