July
28,
2022
Opportunity for Educator of Deaf-Blind Communities

Wycliffe Associates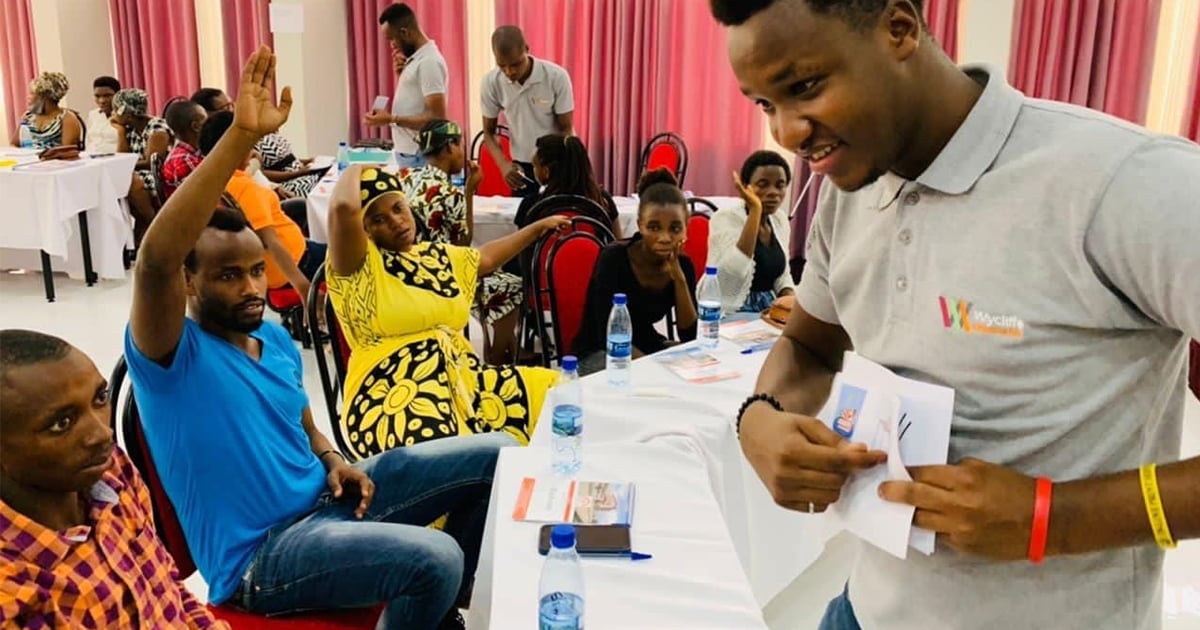 Will you help us connect with an educator with experience working with Deaf or Deaf-Blind communities? Please read on and share this need with your network!
People who are both Deaf and Blind often struggle through life in isolation and are even sometimes thought of by their own families as worthless and incapable of learning. But God loves them, and His Word is for them. In order to bring God's Word to the Deaf-Blind around the world, we developed Symbolic Universal Notation (SUN). SUN lets the Deaf-Blind from any language group quickly learn to read the Bible with a set of symbols that communicate concepts across cultures. The symbols are printed as raised images that are "read" by touch.
The SUN language is growing rapidly and achieving acceptance in key locations in the world. This program has the potential to reach hundreds of thousands of people with God's Word.
We are looking for an experienced educator to join our team as the SUN Deaf-Blind Educator and Researcher. This role requires some international travel to teach Deaf, Blind, and Deaf-Blind populations. When not traveling, this educator will research the best ways to print and display the SUN language.
The ideal candidate will have a heart and calling for these populations, patience and kindness in the process of teaching, and the motivation to solve problems and overcome challenges.
Qualifications and Requirements for SUN Deaf-Blind Educator and Researcher:
Experience in teaching Blind and/or Deaf-Blind people.
Familiar with technology and printed materials for the Blind and/or Deaf-Blind.
Experience in academic research.
Ability to travel internationally.
If you or someone you know may be interested in this opportunity, please email us or call Ruben Garay toll-free at 1-800-THE WORD (800-843-9673). Ruben will provide you with more details about this position.
Wycliffe Associates is a Christian mission organization which trains believers all over the world to become Bible translators and we seek to safeguard the integrity of the Scriptures through that process. Through our work, we serve Wycliffe Associates and our partner organizations for the purpose of furthering the gospel of Jesus through Bible translation.
While specific skills and experience are a major part of this role, what is most important to Wycliffe Associates, and to the Lord, is a person's heart. The person who fills this role should have a special calling from the Lord for ministry. In this role you will be considered a minister of the gospel. For such a high calling, our lives and values should reflect that pure and holy calling. You can learn more about our organization at: https://www.wycliffeassociates.org/.
Thank you for praying and sharing this opportunity within your circles of influence to help us involve more people in Bible translation. Please email or call Ruben at 1-800-THE WORD (800-843-9673) if you'd like to learn more!