June
17,
2019
Fixing Her Eyes on Jesus

Wycliffe Associates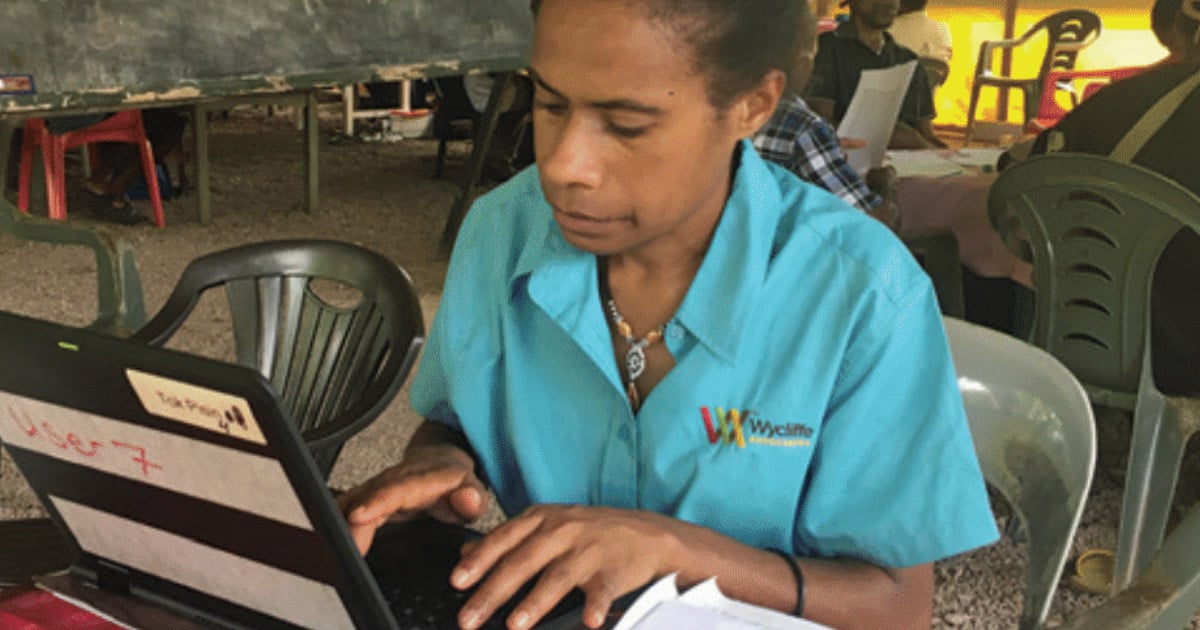 Twenty-two-year-old Shilla is a ball of energy and loves her grandfather. He raised her, helped her go to technical college, and hired her as a bookkeeper in his coffee factory. And it's her love for him that prompted her to volunteer for a MAST (Mobilized Assistance Supporting Translation) workshop for Ontenu, the language of her village in Papua New Guinea.
MAST is the breakthrough Bible translation strategy in which we equip teams of local believers to translate the Scriptures side by side, quickly and accurately.
"I'm really happy, because my grandfather doesn't know English," Shilla says. "So, when we translate the Bible, he will understand it in his mother tongue. He will know what the Bible means." Shilla took to Bible translation like a fish to water and quickly became a key member for translating the New Testament into her heart language. Then tragedy struck. Intense fighting broke out between tribes that first resulted in every house in their village being burned and later the destruction of her grandfather's coffee factory.
"When I got the news about my grandfather's factory, I just wanted to quit," Shilla says. "Then my uncle sent me a message with the verse from Hebrews 12:2: 'Let us fix our eyes on Jesus, the author and perfecter of our faith, who for the joy set before him endured the cross, scorning its shame, and sat down at the right hand of the throne of God'" (NIV).
Shilla prayed that God would help her forget the terrible things happening around her and that her grandfather would be able to forgive their oppressors. Then she proceeded to help start five new language translations!
"God really answered my prayers," Shilla says. "He is the one I'm putting my hope in. Satan will not dictate my destiny."
Also in recent news...