April
29,
2022
Christians Escape Deadly Islamic Militia

Wycliffe Associates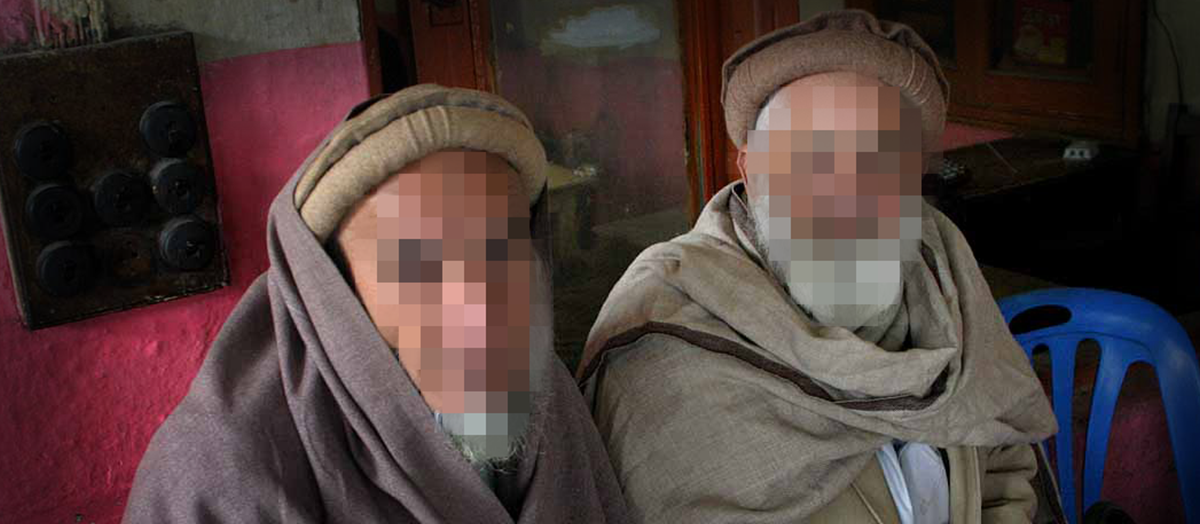 We're calling all believers to pray and act on behalf of national Bible translators in the Middle East who ran for their lives as militant Muslims hunted them because of their faith.
Armed gunmen went door to door seeking Christians. They banged on doors, sometimes kicking them in to find believers, people with a Bible, translators who dare to translate Scripture.
Sadly, Christians are easy to find. Their ID cards give them away as "non-Muslim." Yet, true to their faith, these believers each carry what could be their death sentence.
Tragically, some were murdered for their faith while others were imprisoned, tortured, maimed. But Wycliffe Associates and others raced to implement escape plans that delivered more than 500 brothers and sisters to secret locations in various countries.
Some Christians got out by plane or by car with the help of secret informants. The majority escaped, leaving everything behind and slipping away as they made a treacherous journey on foot.
We praise God and generous donors who fund Wycliffe Associates emergency programs that made this exodus possible, delivering our Bible translation partners from extreme persecution or death!
ESCAPED CHRISTIANS SAY, "THANK YOU, THANK YOU!"
One Bible translation partner was hunted by the authorities. If captured, he would face prison, torture, or even execution.
God blessed him and his family at the border crossing with a miracle. The guards waved the family through and safe harbor was found for them!
Despite being confined to a camp during their COVID quarantine, his little girl had these heartfelt words of joy and gratitude to share with God and all the generous believers who helped them find safety . . .
"Yes, I know that we can't go outside and play or go to school, but I also know no one is looking for my father. I also don't hear my mother crying.
. . . My lips have finally found laughter again. I keep catching myself looking in the mirror and smiling nonstop. Thank you, thank you, thank you!"
BUT SOME CHRISTIANS NOW FACE EXTREME HARDSHIP
Many of our Bible translation partners and other Christians escaped with only their lives. They had no choice but to leave everything behind. In hiding now, their immediate physical needs are serious. Others who were not able to escape are living in fear.
They need food, shelter, clothing, medical supplies, and the basic essentials of life.
One Christian among the escapees was known for her faith. As an outspoken leader, she was a priority target for the militants—a prize with a target on her back. This sister would be dead today if we had not brought her out immediately. But without access to the most basic necessities of life, she may not survive to continue her Bible translation work.
Without immediate help, these escaped Christians may not survive. There is no safety net in the Middle East—no food pantries, soup kitchens, or relief check to count on.
We are asking the Lord to intervene to keep them safe AND help them survive.


We are asking caring friends and donors to give generously to share Christlike compassion and to provide the food, medicine, clothes, shoes, and other resources that will help keep our national Bible translators alive.
As you consider the gift you will send, please know that your gift will keep someone from going hungry and will help provide them with a warm, safe place to sleep. People who are sick or injured will get the medical care they need. And men, women, and children who left their homes with little or nothing will receive shoes, clothing, and other essentials.
Celebrate with me—give thanks to God that these Bible translators are safe and that they are still passionately committed to sharing His Word with their people.
PLEASE PRAY FOR DISPLACED BIBLE TRANSLATORS—AND FOR GOD'S WORK IN THE MIDDLE EAST!
Lord, please shower Your blessings on our brothers and sisters in the Middle East who have been forced to flee because of their faith.
Please comfort and heal believers who have been imprisoned or brutalized by militants.
Please protect and comfort families who have been separated from loved ones because they were unable to escape. Please reunite them in the days ahead.
Please move in the hearts of all who are hostile to the gospel, opening their eyes to the truth and bringing them to faith.
Unite believers around the world to help provide the lifesaving food, shelter, and other necessities Bible translators in hiding need now.
Protect underground local churches and spark courage in the hearts of those believers to translate Your Word into new languages so that others may read, understand, and come to faith.
HELP PROVIDE FOOD, SHELTER, CLOTHING, MEDICINE, AND MORE FOR BIBLE TRANSLATORS WHO HAVE ESCAPED THEIR HOMELAND.
In addition to your prayers, please give generously to help our brothers and sisters who have fled to survive, and to equip those who are able to continue their work in Bible translation so the gospel can advance in hearts throughout the Middle East.