May
19,
2022
Africa's Christians Request: "Please give us God's Word"

Wycliffe Associates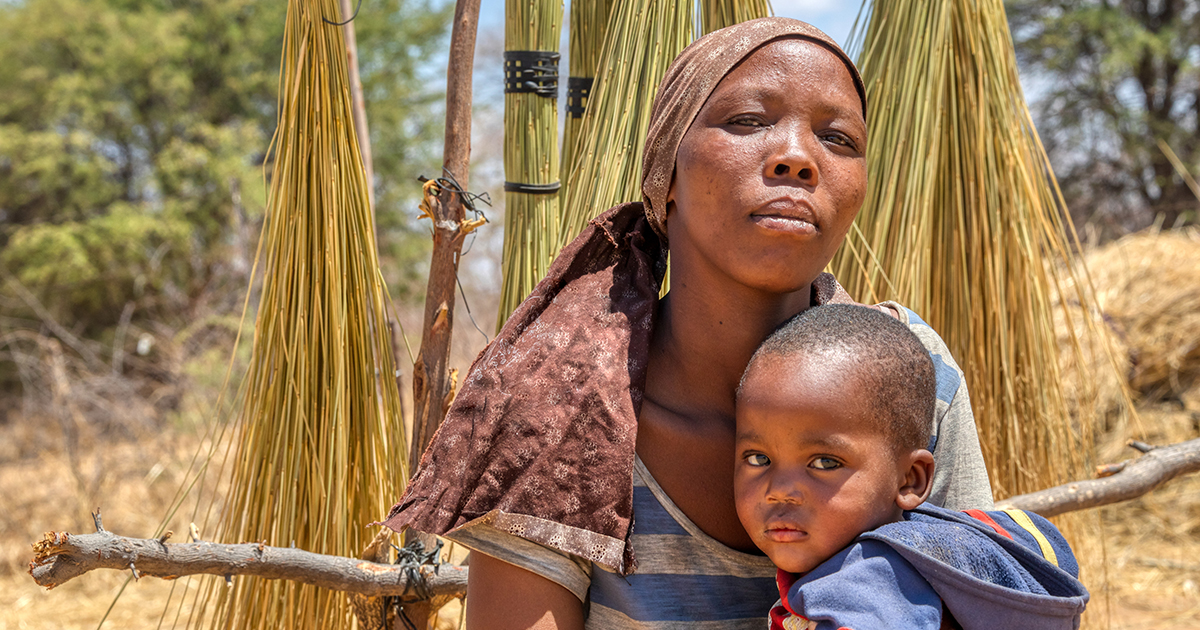 Our brothers and sisters in Africa are suffering. Here are some shocking news headlines in places where national Bible translators are at work—
"At Least 60 Dead in Attack on Camp for Displaced People in Congo"
"Congo Warns of Security Threat amid Coup Plot"
"At least 2,000 Displaced after M23 Attacks"
"Cyclone Pounds Madagascar"
"Cyclone Leaves Devastation and Death in Madagascar"
"General Accused of Rights Abuses Made Ugandan Head of Police"
We saw these headlines long before we heard from most of these national Bible translation partners in these troubled regions. Some important details to share—
In the DRC, the Democratic Republic of the Congo, an attack by bloodthirsty terrorists wielding guns and machetes massacred 60 people at a camp for refugees and displaced people—many believers among them. This is the worst assault by militants ever recorded in the Congo. We have seen heartbreaking photos of truckloads of coffins being shipped into the camp.
In Madagascar, Christians have suffered astonishing natural disasters. Cyclones of a scope never before recorded have killed many people and displaced more than 45,000. These horrors are heaped upon ongoing, crippling drought and famine.
In Uganda, believers are suffering intense violence, persecution, and destruction. Police and military have been accused of widespread human rights abuses, including arbitrary detention.
All of us at Wycliffe Associates prayed, not knowing whether our partners were safe or if they would find a way to communicate with us! When their messages finally got through, it was shocking to hear how they suffered . . . and just as shocking to hear what they needed most from us—
Our Christian brothers and sisters in Africa aren't asking for weapons, food, shelter, or money. They are asking for Bibles.
That's because these believers know the comfort and strength they need can only come from God's Word.
Imagine witnessing a ghastly massacre like the one in the Congo and having no way to seek strength and sustenance from God's Word because Scriptures aren't available to you in the language you wholeheartedly understand!
This is why Wycliffe Associates is committed to doing whatever it takes to provide printed copies of the Scriptures—quickly, economically, and as safely as possible.
Believers in Africa need God's Word. Believers like you can get it to them!
It takes just $2.50 to print a New Testament . . .
In some areas of Africa, national Bible translation partners have actually finished translating the Scriptures into the heart language of their people. In other areas, translation teams are close to finishing . . .
But they all need printed copies of Scripture to read, study, memorize, and share . . . especially now, amid so much destruction, violence, and natural disaster. In fact, the need for God's Word is more pressing than ever!
So, please give a special gift to raise the $25,000 needed to provide 10,000 copies of the New Testament to our hurting brothers and sisters in the language of their heart.
I pray that our Lord will hear the prayers of our brothers and sisters in the DRC and elsewhere in Africa—in Mozambique, in Uganda, in so many other places—and that He will move in many hearts to raise the $25,000 needed to print 10,000 copies of the New Testament.
Every $2.50 given will produce and deliver another printed copy of God's Word to someone who has never seen the Scriptures in the language of their heart.