October
15,
2021
A Solution Within Reach

Wycliffe Associates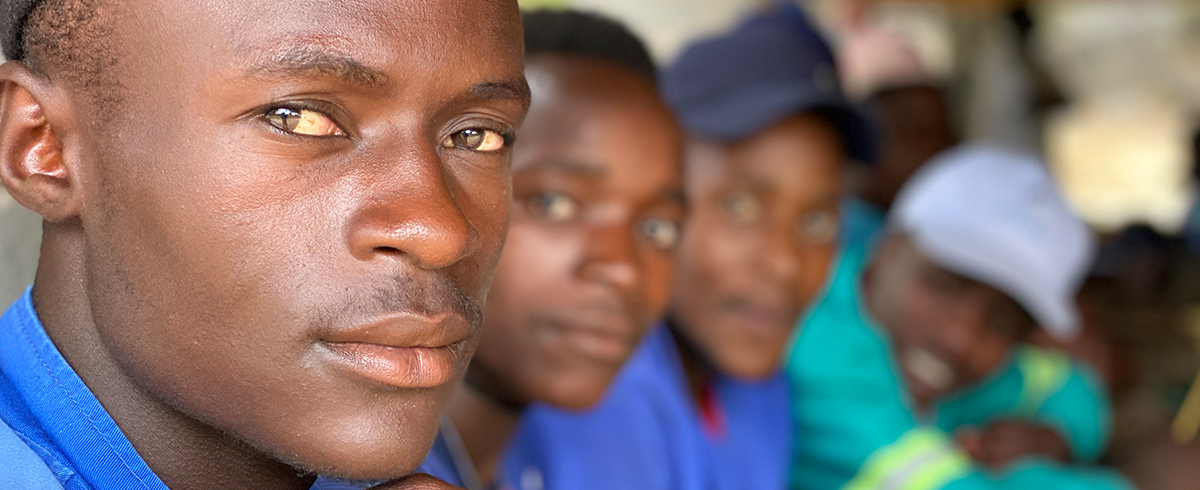 In this blog, you will hear from Tim Neu of Wycliffe Associates about the challenges facing many Bible translators right now . . . plus the solution that can change everything! In his words—
Before I reveal the burden on my heart, I offer this verse from Galatians 6:9 as encouragement for national Bible translators who are at work around the world, and also for the many caring, praying friends and donors who support this work—
Let us not become weary in doing good, for at the proper time we will reap a harvest if we do not give up.
I have seen God at work in countless ways, using Wycliffe Associates and every partner we have to make the seemingly impossible, possible. During war and unrest, terrible persecution, famine, drought, and even a global pandemic—God's Word is being translated.
Entire language groups who only dared to hope that one day they might hold a Bible are seeing those translations proceed steadily, surely. One day, Scripture will exist where it did not before!
But in our fallen world, progress in Bible translation is often met with significant obstacles. From battling spiritual warfare to being oppressed by spiritually starved authorities, our Bible translation partners are undoubtedly weary at times.
Especially for our faithful brothers and sisters in Christ who have stood firm and continued to find ways to translate and see their prayers answered, to see their translation finally reach completion . . . only to find there is one more giant obstacle to reading and sharing the Scripture in the language of their hearts. It is simply heartbreaking.
Translators Face Yet Another Obstacle
It's a really big day when a translation is finally complete. There's plenty of cause for celebration as word spreads among believers that the hard part is done.
But in many regions, that's when the hard part really begins. In the Middle East and other areas where extremists have outlawed the Bible and everything to do with it, our translators have no way, nowhere to go, to see their labor of love printed out so they can hold it, read it, study it, share it, and witness with it.
Sadly, without printed Scripture, it's as though the translation doesn't exist. People will still live and die without knowing God's Word in the language of their heart.
A Solution Within Reach: Print On Demand
Wycliffe Associates is committed to Bible translation for every language on Earth. For more than 50 years, we have asked God to take us where He would have us go so all who seek Him can read His Word in a language they understand.
Over the years, we have helped hundreds of translations come to fruition . . . God's Word in a language where there once was none. Believers able to finally read and understand God's promises, the true way to lead others to salvation, comfort for times of sorrow and fear . . .
But again, without the Word in print, it cannot fill the heart, mind, and spirit of those who need it most!
This led to the development of our "Print On Demand" technology, POD for short. We have two variations of this equipment . . . one is high-capacity, a $25,000 machine that can print Scriptures for entire regions. The other is a smaller, quiet, mobile unit, meant to serve language groups who are working in dangerous parts of the world. This $2,000 machine is easily tucked away so teams can work "under the radar" in the face of persecution and can print copies of Scripture quickly.
POD is a gamechanger for Bible translators who finally arrive at their destination only to realize they are unable to print and share Scripture. But the costs are significant . . . $30,000 is needed now to help 14 language groups in Africa cross the finish line with their translations.
"We will reap a harvest if we do not give up." (Galatians 6:9 NIV)
My prayer is that you and everyone who reads this blog will share it with other believers, who will prayerfully consider helping raise the $30,000 necessary to get the most immediately needed POD equipment into the hands of those who are desperate to see and share the Scriptures they have translated.
My prayer is also that each of us will rally, unite in prayer, give generously, and never grow weary of doing good while God continues to open doors and hearts to the gospel. How can we give up when so much is at stake—
For an underground church, gathering in secret, who need the Scriptures to read and study, discuss, memorize, pray, worship—all in their heart language.
For a mom who wants to read her little daughter a Bible story at bedtime every night.
For a college student who is praying for the tool he needs to share his faith with a classmate.
For a farmer who is sacrificing to false gods, hoping to ensure enough of a harvest to feed his family—the Word can turn him to the One True God.
For an anxious young woman who consults fortune tellers—the Scriptures can help her find peace and strength.
Believers—all believers—need God's Word in the language of their heart in print. Please give today to provide the PODs that can put Scripture in the hands of people who hunger for it. Thank you for your prayers and partnership.