January
30,
2012
Yaounde to Belel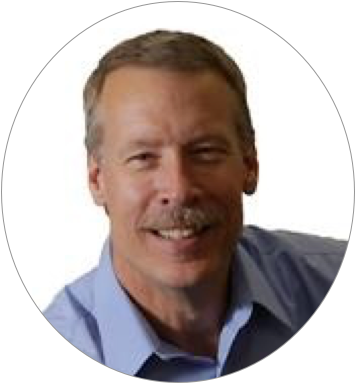 Bruce Smith
We left the WA Volunteer Center around 4pm to be sure we had sufficient time to get to the railroad station for a 6pm departure. Since we left early, traffic was light. We got to the train station at 4:15pm. Pleasingly quite organized. We had ~510 lbs of gear (including 4 automotive type batteries for the solar power systems) to get from the van to the train. Someone (I'm not sure who) alerted a porter who met our van and knew our names. He managed a few others to get everything to our sleeper cabin.
If you are picturing White Christmas and the "drawing room" with comfy beds, you are not close to imagining this. The room was exactly 6'4" deep. I know this because my head touched one wall with my feet flat on the opposite wall at the end of my bunk. I'm guessing it was maybe 7' wide. Double bunks on both side walls with an 18" aisle up the middle. All our gear stowed under the bottom bunks or on shelves at one end above the top bunks. Train pulled out of the station on time. Not long after, someone came around to take our dinner order. We all order chicken and rice, and it was very good. Sometime in the evening we began smelling smoke, but assumed we were passing through an area where they were burning fields or something. Soon thereafter the train stopped. Our Cameroonian guide, Ndokobai, checked with someone and found out that the baggage car was on fire. I have no idea where our car was located in relation to the baggage car, but 20-30 minutes later the smoke stopped and the train started moving again. We were counting our blessings that our gear was in our cabin with us! Soon after this Ndokobai fell asleep. The rest of us talked a little while longer, but decided to turn off the lights and get to sleep.
Overall the temperatures here have been quite comfortable, cooler than some of my other trips. We slept with the train window open to keep the air flowing. Sometime in the middle of the night most of us got cold and crawled under the covers. One of the guys on the top bunk pushed his pillow to the window end and held it there with his feet in a vain attempt to reduce the chill. I don't really know how much sleep I got, but I do know that I was awake a lot. Trains make a lot of noises. Let me see if I can remember them all. First there is the bass line, the constant humming of the wheels on the rails. Of course, this is punctuated by the rhythm of rail joints. Click click. Click click. Occasionally a cymbal strikes when the wheels are not quite aligned with the rails and the edges give out a shrill hiss. This occurs at completely unpredictable intervals and decibels. All of this accelerates downhill and decelerates uphill. The next track (pun intended) is the squeaking of the springs that create the car's suspension. As the cabin bounces up and down, the suspension cries and moans. The cabin door vibrates in its track. The cabin window vibrates in the wall. The bunks squeak in sympathy with the suspension. The wind rushes past the window, reaching a crescendo whenever we passed another train or station. At least one of my cabin mates snored with gusto, and the sound from my bunk was me spinning like a top trying to get comfortable. I found myself trying to solve the engineering problem of designing a quiet train. It probably involves perfectly smooth and solid track beds, continuous rails, cabins that are essentially welded together so that nothing can move, and lots of soundproofing.
Our cabin apparently reached the unanimous decision that pretending to be awake was better than pretending to be asleep around 6am. Not long after, a rooster in the cabin next to us woke up and crowed a few times. Then the waitress took our breakfast order, and we enjoyed omelets, fruit, and hot drinks. At least half of the coffee, tea, and hot chocolates sloshed out of the cups and into the saucers. The terrain was especially bumpy on the breakfast stretch. After mopping and clearing the breakfast crumbs from our bunks, the train stopped at the last village before our stop in Ngaoundere. Normally the stop would be 5 minutes or less, but for some reason the train just never started moving again. Ndokobai checked with someone and found out we had to wait for a freight train coming from the opposite direction on the same track. If we hadn't been delayed by the baggage car fire we probably would have missed the conflict with the other train, but instead we had to wait about 40 minutes for it to pass. After all was said and done we reached Ngaoundere around 10am.
Equally great service upon arrival in Ngaoundere. Porters knew we were coming, hustled all our gear from our cabin through the throngs and to our waiting Toyota double-cab pickup. One guy had two suitcases on his head weighing at least 60 lbs each. He didn't even break a sweat. After a brief stop to drop off the driver who met us and have a cool glass of water, we hit the dirt road heading east to Belel. As I recall, the distance from Ngaoundere to Belel was estimated at 120km. On a paved road this would be just over an hour. In rainy season, Ndokobai said it took him 12 hours. Fortunately this is dry season, so we made the trip in 3 hrs 15 min. Lots of hills and ruts from the rainy season. It was not hard to imagine how difficult this trip is at other times in the year. I think we only passed a dozen oncoming vehicles during that time. Not a lot of traffic heading to Belel.
As we departed Yaounde, the surrounding terrain was dense emerald green rainforest. It reminded me of the time I ferried a Cessna 402 from California to Nairobi. I flew over Cameroon en route from Abidjan, Ivory Coast to Bangui, Central African Republic. Once I crossed the Cameroon coast, I clearly remember seeing no identifiable landmarks for the next 4 hours of flying. Everything beneath me looked like broccoli. As our train took us further north, the jungle gradually gave way to beautiful savannahs. Hilltop Acacia trees outlined against the horizon are so typical in Africa, and they were gorgeous here. It became obvious there was less rain as we moved north. By the time we transitioned from train to truck it was obvious we are in a sub-Saharan climate. Despite this, the temperature was not bad. It may have been 95F at mid-afternoon today, but it was noticeably cooler than the 115F when I was just west of here in Nigeria last March. January in Cameroon is really comfortable!
Once we arrived in Belel, a cell phone arranged a rendezvous with our contacts within 10 minutes. We arrived at the Pana language translation office just after 3pm. That's when we realized just how dry and dusty things are here. We had been riding in the air-conditioned comfort of the Toyota pickup. All our gear was locked in the back under a custom steel canopy. When we opened the doors to unload the gear it was all covered in an inch of red road dust. Obviously the suction behind the truck pulled the dust into the storage area. So we unloaded, blew the dust off, and got started. We are doing three satellite internet installations this week, so one challenge was to sort the gear that had come from three different directions to get here. We also have to install a solar power system here in Belel, so we immediately began working out how to build an elevated platform for the solar panels. After Bob and I did some rough estimates, Bob and Ndokobai headed for the market to buy wood soft enough for a nail to penetrate while Peg and I supervised posthole digging, did the initial setup of the batteries and charging regulator, and finished sorting our gear. Bob and Ndokobai were taking longer than we expected, but we later found out why. First, all of the wood had to be cut by handsaw to our lengths and widths. Second, they had stopped by the Sub-Prefect's office (Assistant Mayor) to check in. This gentleman is a Christian, and when he heard what we were doing to get Bible translation started for the Pana people he promptly offered to donate some land for a permanent office! That will be a project for another day. In the meantime, we are setting things up at the current office so that it can all be moved at any future time.
The sun was pretty low in the sky when we started framing the solar panel platform. With uneven ground, no ladders, and hammering above our heads in hard wood with soft nails, we were making slow progress. Fortunately the gallery had filled up since our arrival, and a couple Cameroonian volunteers offered to help. Using "international point and grunt", as well as some of my dusty Haitian Creole, Bob and I were able to point them at the right places to put the boards and nails. At one point the framer was standing on a wooden cabinet balanced on top of a wooden bench to nail the top of the frame. We finished the last hammering as the light disappeared around 6:30pm. The current "office" building is owned by the village chief, so they will have a couple guards watching our gear overnight.
A short drive back into downtown Belel, and we checked into the "International Hotel." We took 4 of the 5 rooms. We each have our own space and beds, and we share a washroom at the end of the hall. We are enjoying electricity (thus the long email draft), but local water is from buckets. Despite no air conditioning, I think the night will be restful (certainly in comparison to the train).
I expect to "send" this Monday morning when we are training the Pana language team to use the satellite modem and netbook. My understanding is that they have no computer experience at all. The netbooks we have are set up in French, so Bob and I will be guessing at French computer commands while the team is trying to understand this for the first time. It will no doubt be interesting.
Our hope is to finish the installation and training here in Belel by 1pm Monday so that we can drive back to Ngaoundere for the overnight. Tuesday morning we catch a bus, fortunately with only about half the gear, further north to Maroua.
More news on my next connection! Thanks for your interest and prayers!